"The evidence is clear, irrefutable, and comes from many independent sources: Propane is the best choice of transportation fuel for light duty fleet operators in Canada, who want to reduce operating costs, while reducing harmful emissions."
~ Gerald Higgins, PhD. IVEY School of Business, Western University
Why Choose EDPRO To Be Your Propane Fleet Solutions Company?
Capability
EDPRO's unique capabilities within the propane fleet sector provides our customers with a complete "turnkey" solution. From the initial assessment stage, cost savings analysis and comprehensive proposal development through to our in-house engineering support, licensing submissions, training and dispenser installations, our highly experienced team oversees the complete process ensuring program success from start to finish. EDPRO also offers "best of class" engine conversion technologies for vehicles not currently available with a factory installed propane system.
Customized Dispenser Solutions
EDPRO only supplies and installs the latest generation of propane dispensers designed to meet the current and future needs of today's modern liquid injection engine technologies. We focus on the highest level of operator safety while providing "best of class" performance and operator ease of use. From start to finish, our hands-on approach ensures that even the smallest details are not overlooked.
Experience
Knowledge and lifelong learning are imperative in this technological and rapidly changing world. EDPRO is proud to be experts in the propane transportation sector. We are always learning and improving to ensure our customers get the best products and support.
Fuel Savings
EDPRO's "Transparent Pricing Program" offers an "all in cost" from equipment supply through to maintenance and upkeep. This clearly understood pricing approach has no hidden charges or fees which builds trust and demonstrates our customer centered approach.
Caring is Our Culture
EDPRO customers deal with individuals who care. We know the product. We get to know each customer's distinct needs and what is important to you. Most importantly. you deal directly with those that can make decisions, resolve any roadblocks. and get things done.
Propane consistently offers a considerable cost savings over gasoline and diesel fuel, while providing significant environmental benefits along with reduced maintenance costs.
It's Easy Being Green: Use Propane, Choose EDPRO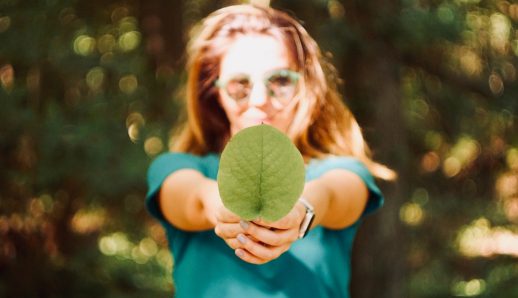 We are in an era of change and accountability. It's time to choose propane as your fuel alternative.

Using propane will reduce the amount of harmful emissions we are putting into our environment.
Propane has a lower carbon footprint than gasoline

Up to 26% less lifecycle greenhouse gas (GHG) emissions

Up to 18% less CO2 at the point of combustion

20% less nitrogen oxide at the point of combustion
Propane Is A Trusted Automotive Fuel Worldwide
With over 25 million propane vehicles worldwide, with around 60,000 in Canada.*
* Canadian Propane Association
What We Will Do for Your Fleet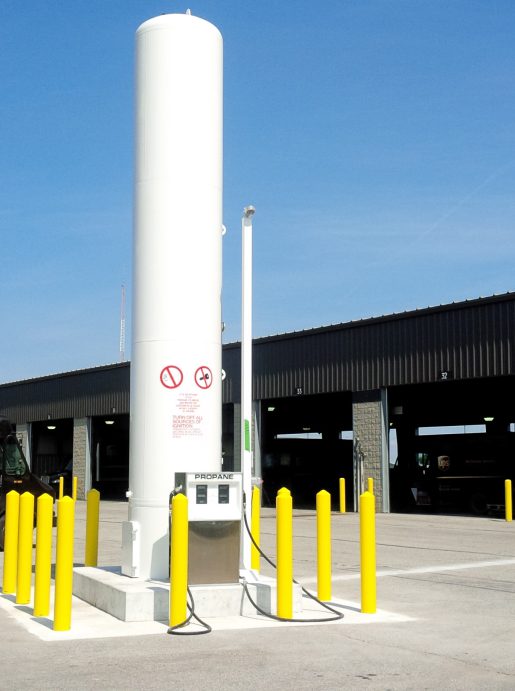 Convert your fleet to propane fuel

Post production engine technologies

Competitively price propane fuel supply

Dispensing infrastructure

Customized dispenser designs

Employee and technician training

Regulatory support and licensing

Certified OEM vehicle technicians

Manufacturer approved field support

24/7 maintenance and service program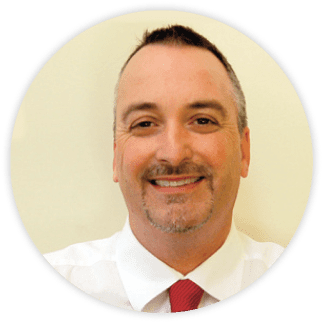 Our Fleet customers achieves a significantly lower cost of ownership through reduced fuel and maintenance cost while benefiting the environment through the use of low carbon fuels.
Robert Allen
Director of Fleet Solutions
Modern Dispensers Offering The Highest Level Of Operator Safety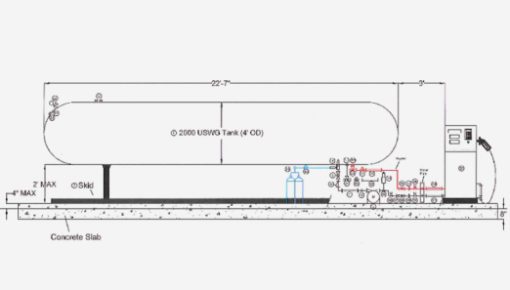 Customized Fueling Equipment
Every customer is unique, that is why we work with you to offer the best solution for your fleet. We design customized fueling equipment for each customers current and future needs with a focus on the highest level of operator safety and ease of use.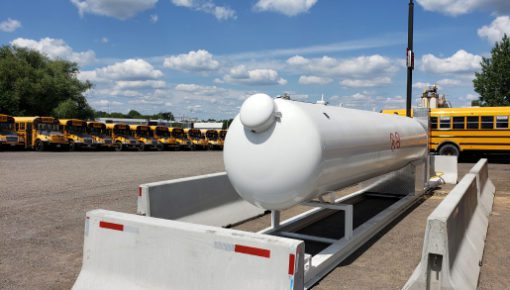 Propane Dispensers
Our latest generation of propane dispensers are designed to meet the needs of today's modern liquid fuel injection technologies and offer fueling times comparable to traditional fuels.
Our equipment installations are supported through a comprehensive 24/7 maintenance and service program.
Call Us Today To Find Out How We Can Help Your Fleet Business Prosper.
3 Reasons To Use Propane For Your Fleet As An Alternative Fuel

Save Money On Fuel And Lower Maintenance Costs
EDPRO operates and supports in-house conversion and maintenance facilities staffed by experienced technicians.

Post factory conversion costs are quickly absorbed due to lower propane fuel costs and reduced vehicle maintenance. Many fleet customers realize a payback on conversion costs in the first year of ownership. Our fleet specialists can provide conversion costs applicable to your current vehicles makes and models.

Conversion Costs
Propane provides savings of at least 40% comparative to that of gasoline. An in-house wholesale dispenser program offers even greater savings.

Low Carbon propane fuel significantly reduces costs by eliminating complex emission components and costly diesel engine service requirements.

Propane Is A Cleaner Choice
EDPRO is committed to safe and environmentally complaint standards. Propane emits 60% less carbon monoxide (CO) than gasoline, 98% less particulate matter than diesel and contains virtually no sulfur--a contributor to acid rain. It emits practically no soot, and low hydrogen and oxides of nitrogen, which are the basics precursors of ground-lever ozone, or smog.

Propane as a transportation fuel also produces lower levels of air toxins than either gasoline or diesel.
Choose Propane . . . Choose EDPRO
Fleets Who Benefit By Using Propane As An Alternative To Gasoline & Diesel Fuel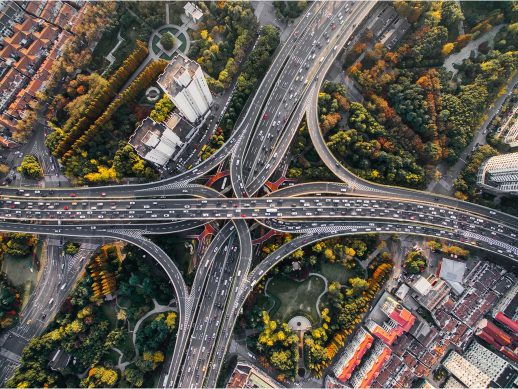 School & Shuttle Buses

Police & EMS Vehicles

Courier & Urban Delivery

Wheel Chair Accessible Vehicles

Specialty Transportation

Other High Consumption Vehicles
Call us today for more information
Reduce Your Fleet's Cost & Emissions: Propane Can Do That
Tradeshows
Ontario Transportation Expo
Date: 2024 Date TBD
Come see our team to learn how we can save your fleet money; propane makes sense.
Click Here for Details